As the owner of a fantasy sports startup, I need to stay on top of the games and the industry, but it's hard to know what's worth my time with so many sports podcasts out there.
After listening to dozens of shows, I've narrowed down the list to the 8 best sports podcasts you need to add to your rotation.
Here's what I came up with:
Pardon My Take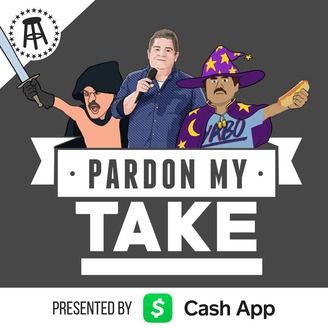 On "Pardon My Take," Big Cat & PFT Commenter deliver the loudest and most correct sports takes in the history of the spoken word. Daily topics, guests, and an inability to tell what the hosts might be doing will make this your new favorite sports talk show. This is a podcast that will without a doubt change your life for the better- guaranteed, or your money back. *Pretend a reggaeton air horn is going off right now* PMT.
Listen on Apple Podcasts or Stitcher
The Bill Simmons Podcast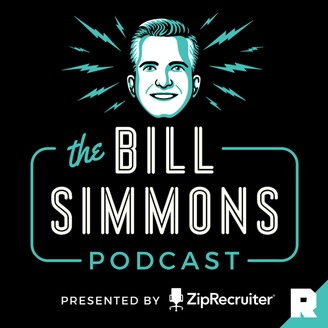 HBO and The Ringer's Bill Simmons hosts the most downloaded sports podcast of all time, with a rotating crew of celebrities, athletes, and media staples, as well as mainstays like Cousin Sal, Joe House, and a slew of other friends and family members who always happen to be suspiciously available.
Listen on Apple Podcasts or Stitcher
Effectively Wild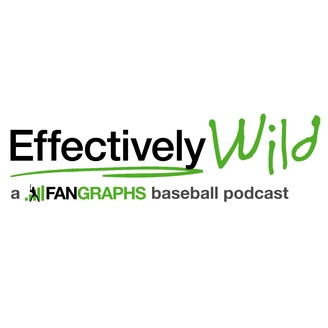 Ben Lindbergh (The Ringer), Sam Miller (ESPN), Meg Rowley (FanGraphs), and an array of guests talk about baseball with an analytical bent, covering a mix of timely topics from the serious to the absurd a few times per week.
Listen on Apple Podcasts or Stitcher
ESPN Daily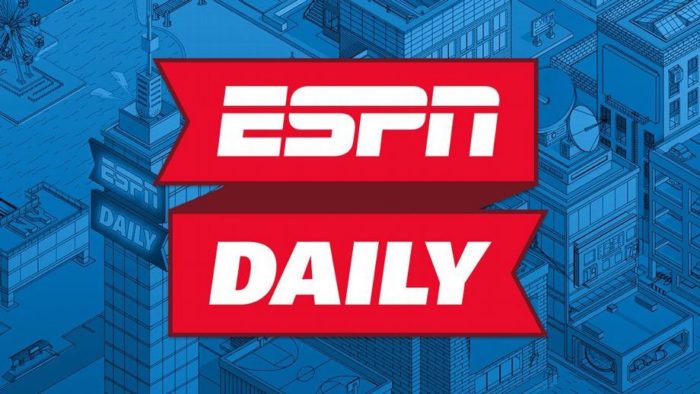 Wake up to the best sports story you'll hear all day. Monday through Friday, host Mina Kimes brings you an inside look at the most interesting stories at ESPN, as told by the top reporters and insiders on the planet. The breaking news of SportsCenter. The deep dive storytelling of 30 for 30. Get the very best of ESPN. Daily.
Listen on Apple Podcasts or Spotify
Fantasy Footballers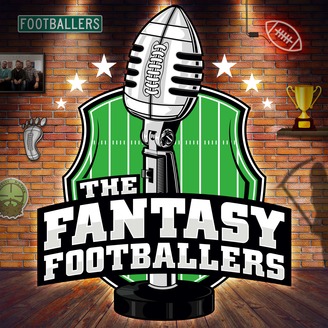 Fantasy Football at it's very best. Say goodbye to the talking heads of Fantasy Football and hello to The Fantasy Footballers. The expert trio of Andy Holloway, Jason Moore, and Mike "The Fantasy Hitman" Wright break down the world of Fantasy Football with astute analysis, strong opinions, and matchup-winning advice you can't get anywhere else. A high quality and entertaining show that will win you your Fantasy Football league — in style. The ONE Fantasy Football Podcast you can't leave off your roster.
Listen on Apple Podcasts or Stitcher
The Steve Austin Show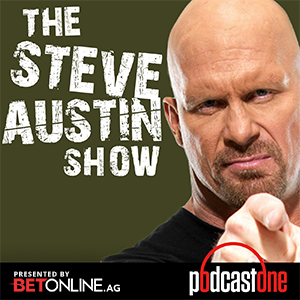 If you're a wrestling fan, you probably miss old podcasts like Dinner With The King and Booking Memphis Wrestling, but The Steve Austin Show should fill the void.
Live from Hollywood, CA by way of the Broken Skull Ranch, Pro Wrestling Hall of Famer, Action Movie/TV star, Steve Austin talks about anything and everything that pops into his brain. Steve shares tales from his new life, unbelievable past adventures, talks to pro wrestling pals…you name it, Steve's on it.
Listen on Apple Podcasts
The Woj Pod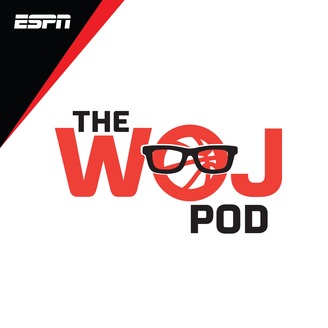 The NBA's biggest stars, coaches, executives and newsmakers regularly join ESPN's Adrian Wojnarowski on The Woj Pod. Interviews, analysis and storytelling from an unmatched lineup of NBA guests anywhere – only on The Woj Pod.
Listen on Apple Podcasts or Stitcher
The Mina Kimes Show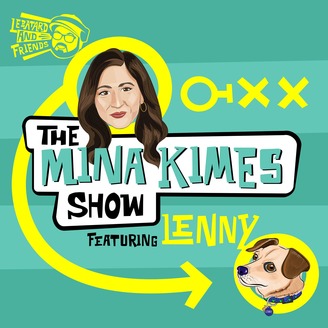 Mina talks all things football with her unique brand of humor and insight. Her friends join each episode to talk about the NFL's latest storylines along with her football loving dog, Lenny, making frequent contributions.
Listen on Apple Podcasts or Stitcher