While it's tough to find good podcasts in a niche like SaaS, when it comes to a broad category like startups, the options are practically endless.
There are some real winners out there, but with the sheer number of options it can be tough to find them—especially when the other "best of" lists seem like they were written by an intern who spent 15 minutes Googling.
The list I've put together here covers bootstrapped and venture-backed startups and everything in between, but what they all have in common is that they offer a founder's perspective.
If you want startup news or lighter content in general, this list isn't for you. 
…but if you want to hear stories from the trenches of what it takes to build a successful company, look no further.
Bootstrapped Web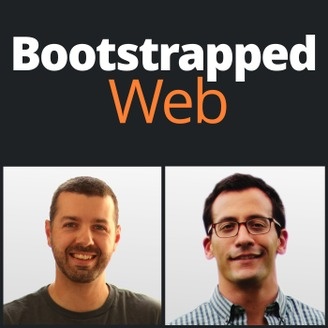 Bootstrapped Web is for entrepreneurs bootstrapping their startups, who believe that the best way to get to where we're going is to learn by doing. Conversations, case studies, and interviews with entrepreneurs who are building profitable businesses online. 
Andy's Note: Brian and Jordan (the hosts) have great chemistry and they hold almost nothing back when they talk about the struggles and successes they face week-to-week. This is one of my few "must listen" podcasts.
Listen on Apple Podcasts, Stitcher, or BootstrappedWeb.com
The Indie Hackers Podcast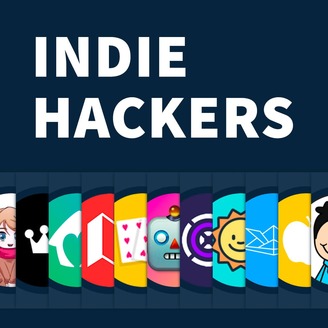 Courtland Allen has interviewed hundreds of people about how they've turned their ideas and side projects into profitable online businesses. Explore the stories, challenges, and tactics behind the indie hackers who are escaping the 9-to-5 grind and building their own revenue-generating machines.
Andy's Note: Courtland is a great interviewer and digs deep into what it takes to get something off the ground and start paying the bills. The interviews are focused more on the early stages of a startup, but you'll get value out of them regardless of where you are in your own journey.
Listen on Apple Podcasts, Stitcher, or IndieHackers.com
Startups for the Rest of Us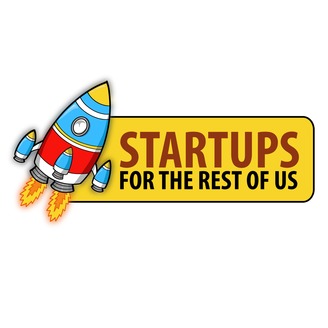 The longest running (and most popular) podcast for non-venture track startups, this show follow the stories of founders as they start, acquire, and grow SaaS companies. Hear when they fail, struggle, succeed, and take you with them through the tumultuous life of an entrepreneur.
Andy's Note: The host of the show, Rob Walling, is the reason I got into startups to begin with and his podcast is a big contributor to that. Rob has a ton of experience through his own businesses as well as more recently on the investor side and does an amazing job of sharing that in a clear way on the show.
Listen on Apple Podcasts, Stitcher, or StartupsForTheRestOfUs.com
Mixergy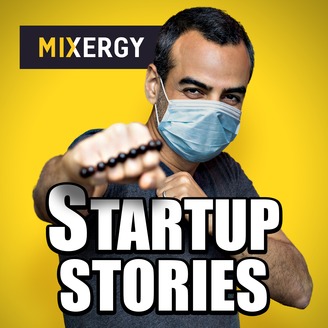 Andrew Warner asks challenging questions, which leads to real stories behind how startups made it.
Andy's Note: Mixergy is one of the OGs in the founder interview space and for good reason—Andrew is a great (albeit direct) interviewer who can tease out lessons from any guest. While you need a paid subscription to get the full catalog, you can listen to recent episodes for free.
Listen on Apple Podcasts, Stitcher, or Mixergy.com
The Startup Chat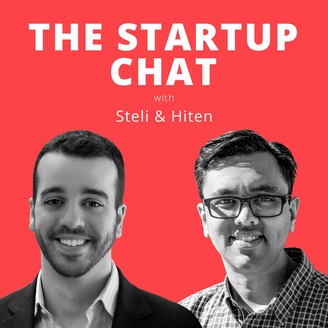 Unfiltered insights and actionable advice straight from the trenches of startup and business life. The show hosts, Steli Efti and Hiten Shah, are both serial entrepreneurs who have founded multi-million dollar SaaS startups. 
Being busy CEOs of fast-growing companies, they know the value of your time and make sure you get the most out of each 22 minute episode. Tune in for new episodes every Tuesday and Friday.
Andy's Note: Steli and Hiten both run multi-million dollar startups and they're able to distill their experience down into digestible episodes that are fun to listen to and provide a ton of value. If you've never heard these guys before, you need to see what you're missing.
Listen on Apple Podcasts, Stitcher, or TheStartupChat.com
This Week in Startups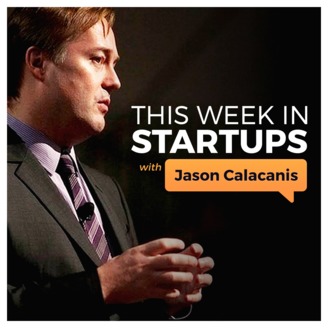 Jason Calacanis and a rotating group of guest experts bring you this weekly take on the best, worst, most outrageous and interesting stories from the world of Web companies. Calacanis, a podcasting pioneer, gives you an insider's look at what's happening in the tech industry with his trademark blunt style and good humor. 
Looking to start your own company? Need strategies for improving your business or motivating your team? Just want to catch up on what's happening in Silicon Valley and beyond? Your journey begins here.
Andy's Note: I'll be honest, Jason can be a bit obnoxious at times but he has great guests, asks the right questions, and draws on his immense experience as a successful angel investor. If you're on the venture capital route, then you'd be hard-pressed to find a better podcast to listen to.
Listen on Apple Podcasts, Stitcher, or ThisWeekInStartups.com
Reboot Podcast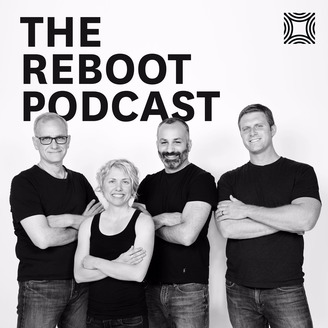 The Reboot podcast showcases the heart and soul, the wins and losses, the ups and downs of startup leadership. On the show, Entrepreneurs, CEOs, and Startup Leaders discuss with Jerry Colonna the emotional and psychological challenges they face daily as leaders.
Andy's Note: Building a successful business is a challenge every single day and while we often focus on the strategy side of the equation, we can't forget the mental side. Jerry has seen it all (and been through it all) and his podcast helps bring much needed balance into the picture.
Listen on Apple Podcasts, Stitcher, or Reboot.io